Last added places
Objects shown:
---
Bouzov Castle
78325 Bouzov, Česká republika
Bouzov medieval castle, built in the early 14th century, located in the same settlement in the district of Olomouc in the Czech Republic. History Bouzovskogo castle is fairly extensive. For many centuries it often alternated owners. During the Thirty Years War the castle walls were imperial ...
Krusovice Royal Brewery
1, Pivovar, 27053 Krušovice, Česká republika
Famous Czech brewer Heineken Česká republika a.s. is Krushovitse village, near the town of Rakovnik in Central Bohemia. Until recently, the plant was named Královský pivovar Krušovice a.s. Legendary brewery called royal, because once it is owned by Rudolf II. There ...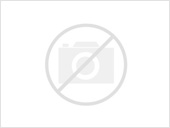 Terasa u Zlate Studne
U Zlate Studne 166/4 | Prague Castle, Prague 11800, Czech Republic
Price range: $100 - $150 Cuisines: International, French, Czech Good for: Romance, Doing business, Outdoor seating, Special occasions, Scenic view, Entertaining clients Dining options: Breakfast/Brunch, Lunch, Dinner, Reservations, Delivery, Late Night,